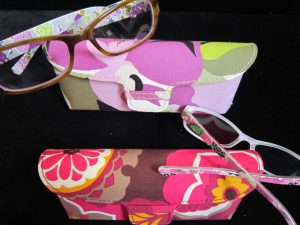 At Complete Eye Care you will find a full service optical department with hundreds of fashionable frames. Whether your style is trendy or conservative, flashy or classy, sporty or dressy, our opticians will help you find the frame that truly expresses your personality.
You'll be thrilled with our frame selection from designers such as Vera Bradley, Elle, Guess, Harley Davidson, and Puma. And rest assured, you'll find a wide selection of frames to fit all budgets.
Our optical department is open from 8:00 a.m. to 5:00 p.m. Monday through Thursday. We invite you to come browse and try on a new look!
Take advantage of our service guarantee: we offer all of our patients unlimited FREE adjustments and lens cleaning.