What Is Diabetic Retinopathy?
Diabetic retinopathy is a complication of diabetes that affects the blood vessels in the retina (the back of the eye). Fluctuating sugar levels from diabetes can weaken the blood vessels causing them to leak fluid and blood, causing them to become blocked, or causing abnormal blood vessels to grow.
What Are The Symptoms of Diabetic Retinopathy?
Blurry vision • Seeing an increased number of floaters • Having fluctuating vision where sometimes it's clear and sometimes it's blurry • Having difficulty with night vision • Experiencing faded colors


Awesome!! Would definitely recommend. Dr Waters is so great. Andrea is wonderful. Everyone is so nice, professional and caring. I will send all my family there and recommend Complete Eye Care to everyone Just cannot say enough.

My family has been going to Dr. Water's for eye care for over 16 years. He and his staff are the most personable and caring medical professionals you could ever find. In a relaxed environment you will be cared for by people who treat you like family.

This clinic is so professional, friendly and wonderfully run. EVERYONE, and I mean everyone, is nice. The doctor is wonderful and friendly. They worked hard to find the best situation for me with my insurance, too. They also run ON TIME, which is a miracle in our service-based economy.
I would recommend this clinic to anyone (and everyone), and will be doing so from now on.
How Is It Diagnosed?
It is recommended that everyone with diabetes have a dilated eye exam every year. During the exam Dr. Waters will get a good look at the back of the eye and take high resolution scan of the retina in the back of the eye to monitor any changes.
How Is Diabetic Retinopathy Treated?
Treatment of diabetic retinopathy depends on the location of the disease and the degree of damage to the retina. If the damage to the blood vessels occurs only in the peripheral (side) retina, careful monitoring of the disease may be all that is necessary. When the damage affects the central vision, however, laser treatment is usually necessary.
In cases where there are leaking blood vessels Dr. Waters uses a laser to seal the vessels and reduce their leakage. In cases where there is an abnormal growth of blood vessels or large areas without adequate blood flow, the laser reduces the need for nutrients thus stunting the growth of further abnormal vessels. Treatment is usually painless and is done in the office. Dr. Waters is committed to bringing patients the most effective technology to treat this disease, and now he can offer patients treatment with the newest and most advanced German-engineered Zeiss laser available.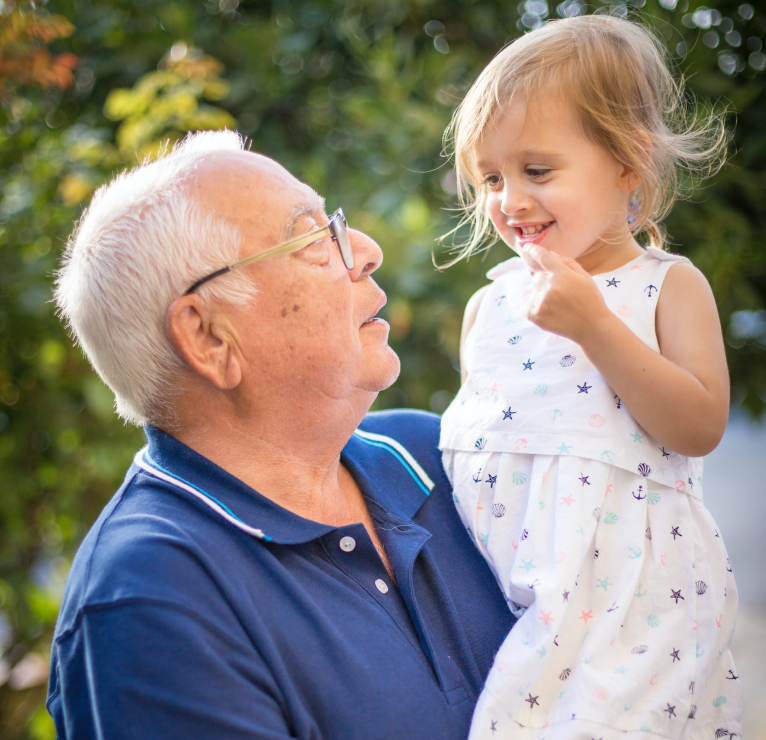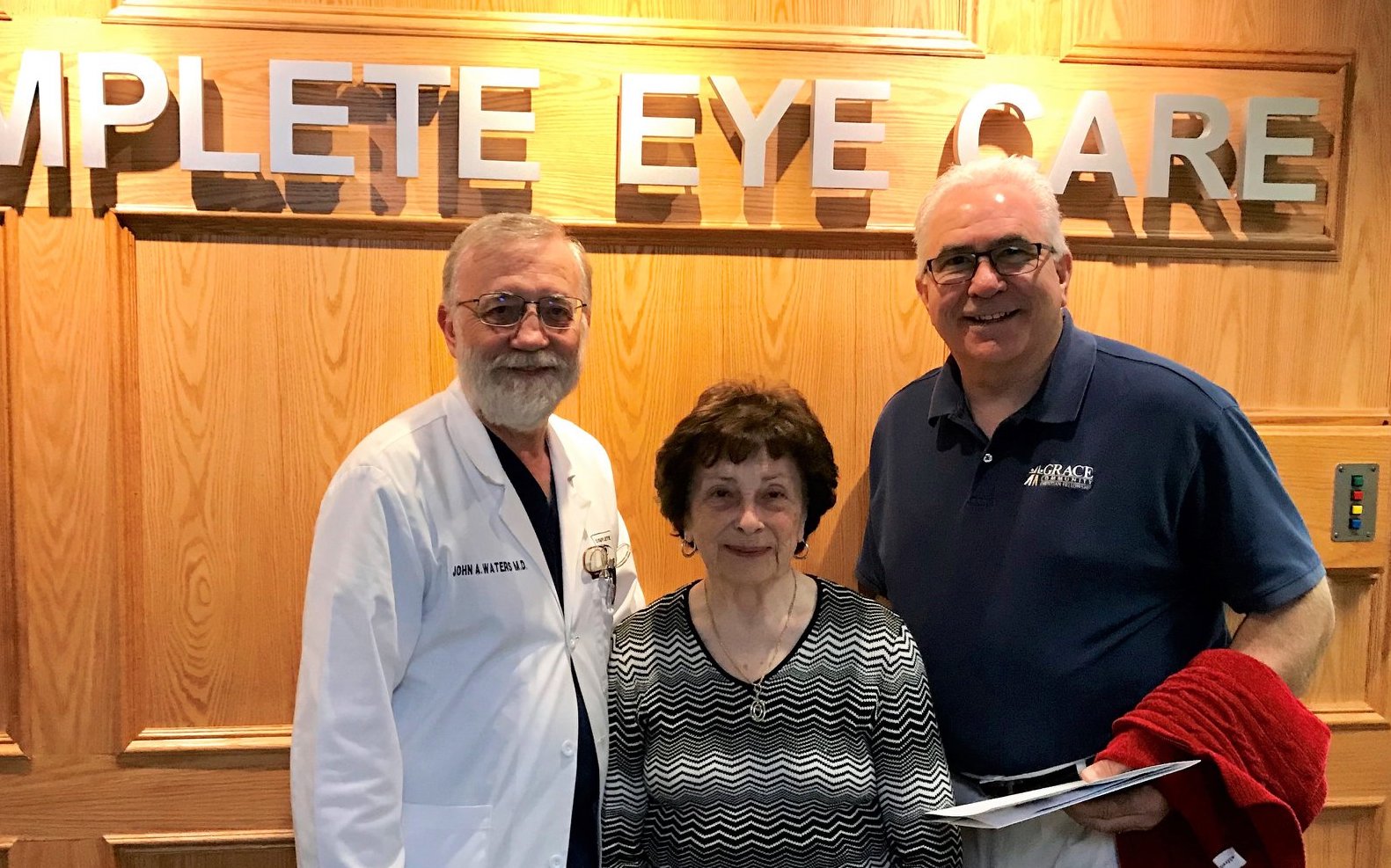 Rovena
We always feel honored when patients trust us with their family members. Our patient, Gary, brought his mother for the first time today. "My whole family comes here, and I brought my mom today because I like the staff," Gary said. "They give personal attentive care and we don't feel rushed." It was wonderful to get to know Rovena today!
Prevention
Since there is no cure for diabetes yet, close monitoring and management of the disease is the best way to prevent blindness. It is recommended that people with diabetes have an annual dilated eye exam to check the health of the eyes and detect early signs of diabetic retinopathy.
The single most important thing a person with diabetes can do to prevent the complications of diabetes, including diabetic retinopathy, is to control blood sugar. Avoiding tobacco, eating a healthy diet, controlling blood pressure and exercising daily are also very important.
If you have diabetes and need an eye exam, click here or call our office at 810-732-2272, so we can be of service.
Performed At Our Office In Flint, MI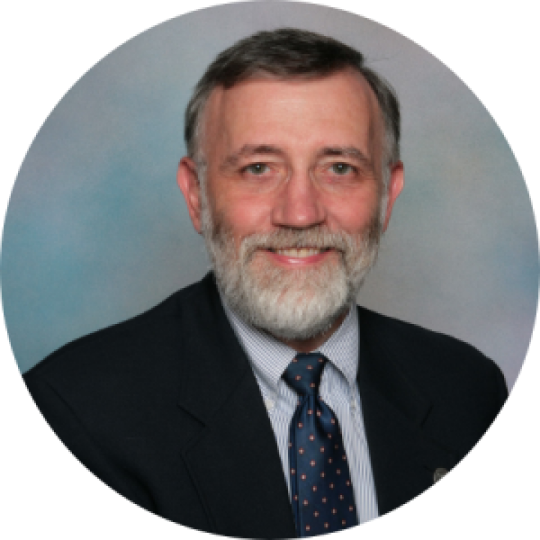 Meet Your Doctor
John A. Waters, M.D., established Complete Eye Care on the premise that he would dramatically improve the patient-physician relationship and create a more personalized form of healthcare. He has devoted his career to patient advocacy in the insurance maze and has sought to educate patients not only about their health but on their healthcare choices. In addition, he has ensured that he and his staff are trained in the best cultural competence and health literacy practices in order to tailor eye care to meet individual patient needs.
Let Us Help!
We are here to help! To make an appointment simply fill out this form and someone will contact you shortly to find a day and time that works well for your schedule.
Rather Talk To Someone Now?
You can call us at 810-732-2272 8 a.m. to 5 p.m. Monday through Thursday.