What is LASIK?
LASIK is the most popular laser vision correction procedure that treats people who are nearsighted (myopia), farsighted (hyperopia), have astigmatism or who need reading glasses (presbyopia). LASIK can greatly reduce the dependence on glasses and contacts and return the freedom that comes with good vision.
During LASIK Dr. Waters uses a gentle laser to reshape the cornea (front of the eye) to improve a person's ability to focus their vision. The procedure itself only takes a few minutes and is painless.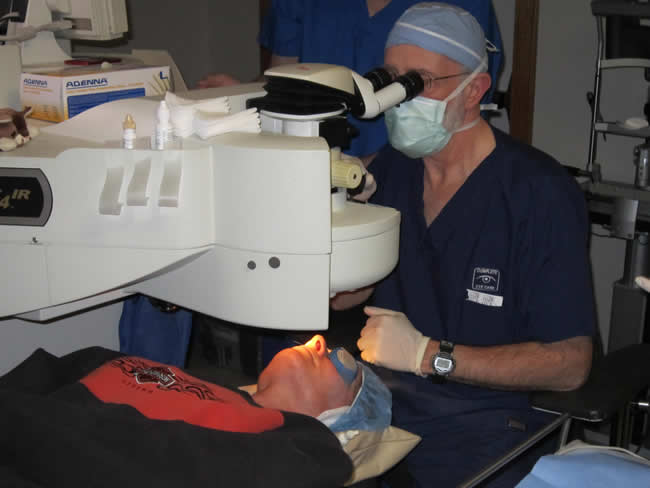 How do I know if I'm a candidate for LASIK?
The best way to find out if you are a good candidate for LASIK is to call our office and schedule a free LASIK eye exam. During this exam, Dr. Waters will take measurements and check the health of your eyes to help determine if you are a good candidate.
There is no obligation to have LASIK, but this is a good first step, so you can meet Dr. Waters and see what LASIK can do for you.

Peggy, Fenton, MI
"With the LASIK procedure I can look up, down & around my peripheral vision & everything is so clear"

Michelle, Grand Blanc, MI
"The procedure was a breeze and when I woke up the next day I could see. It was like a miracle."

Cynthia, Burton, MI
"I feel that getting this procedure is the best investment that I have ever made for my future."

Jeff, Grand Blanc, MI
"After LASIK my eyes are actually better than they were before when I had contacts & glasses"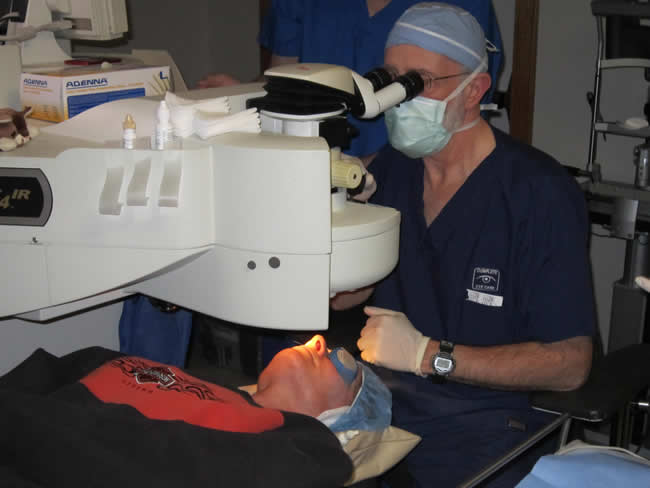 From Our Blog:
LASIK Improves Quality of Life
On his 7th birthday, a young boy from a small farming community in Baylis, IL, was involved in an auto accident that would set the trajectory of his life. The accident left him badly scarred, and for years he was in and out of surgery for functional and cosmetic repairs. His positive interactions with numerous physicians influenced more than just his healing. In fact, this youngster would soon become singularly focused on attending medical school to become a physician caring for patients the way his doctors cared for him.
What's the difference between the different types of LASIK and different lasers?
If you search for information on LASIK, you might read about different lasers and even different types of procedures, such as custom LASIK, iLASIK, LASEK, and PRK. The important thing to understand is that Dr. Waters has been performing LASIK for over 25 years and has expertise in all types of laser vision correction procedures. He also uses the most advanced laser and diagnostic tests to make sure his patients receive excellent results. During your free LASIK exam, Dr. Waters will answer any questions you have about types of LASIK, types of lasers and which might be best for you.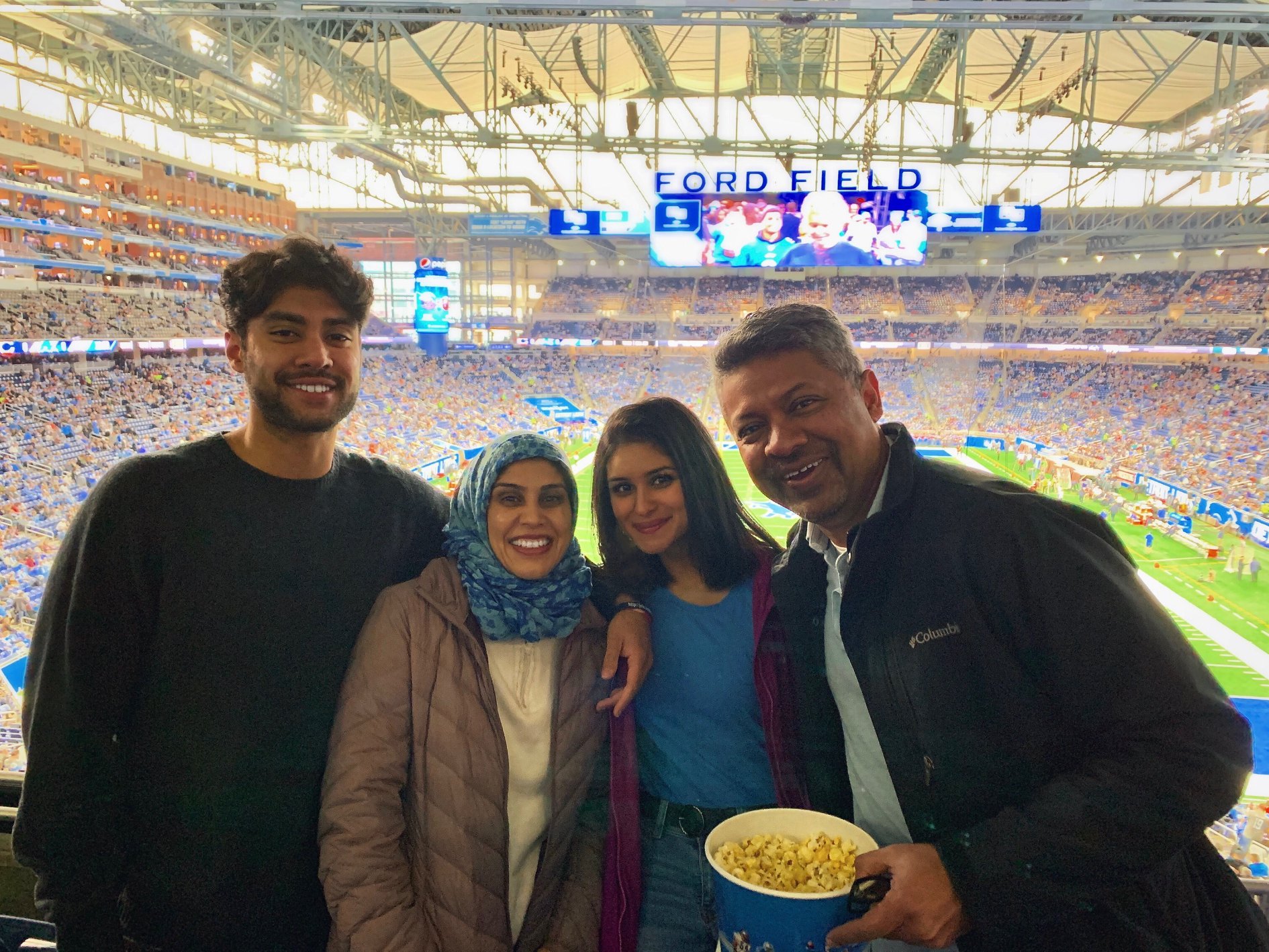 Arshi
"Being able to see the game, without contacts or glasses, was amazing! We are so thankful to Dr. Waters and his staff, especially Michelle, for making such a comfortable, smooth transition with LASIK happen. Not only do they do a phenomenal job during checkups and surgeries, but they also make you feel so at home. With pre and post surgery appointments, as well as being on-call whenever needed, Dr Waters and Michelle always took care of us and even remembered little details about our lives. You can't go wrong with just booking an appointment!"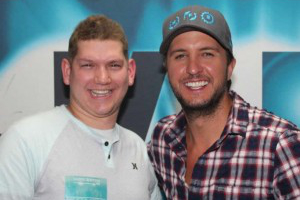 Dean Z.
My first visit to Complete Eye Care was great. Michelle and Dr. Waters answered all of my questions and concerns. They were truly caring and compassionate. I ended up getting LASIK, and it was the best decision I ever made! The procedure was quick and painless, and I had a very quick recovery process. It's a great feeling to no longer worry about putting my contact in daily or wearing my glasses. I could not be happier with my results. My only regret is that I wish I would have done it sooner!
What does LASIK cost?
LASIK is very affordable today, and we have one global fee that covers the procedure and all follow-up care for one year. We also offer 0% financing for 12 months through CareCredit and accept Mastercard, Visa and Discover. Feel free to call for a quote.
To schedule a free LASIK exam, click here to fill out our quick email form or call our office at 810-732-2272, so we can be of service.
Performed At Our Office In Flint, MI

I cannot say THANK YOU enough to Dr. Waters ! LASIK surgery was one of the best decisions I have ever made. I have worn glasses/contacts since elementary school - I am FINALLY free of that. My only regret is not doing it sooner. It was quick and painless !! I am truly amazed ! Dr. Waters and Michelle make you feel right at home during the whole process. From your consult to post op appointments - they are there every step of the way. Checking up on you & making sure you are comfortable and knowing what to expect. They are thorough and excellent at what they do. The best in the area in my opinion! From my first appointment with Dr. Waters I knew I was in great hands. I am forever grateful to have found him!

I had lasik done last week and Michelle and Dr. Waters have taken excellent care of me throughout the entire process. They were very thorough in making sure the procedure would be safe for me, were both kind in taking me through each step of the way during the prep and actual surgery, and have taken excellent care of me during my recovery. I cannot reccomend them enough! I can see without glasses for the first time in over 20 years and I have complete faith that they will continue to take care of me with the best care. 20/10 reccomend!

Dr. Waters did an awesome job on my eyes with lasik surgery. I could not believe how well worth the surgery was. I would definitely recommend everyone to stop in there to see michelle for a consultation she is very thorough with everything she did and also made the whole process go smoothly.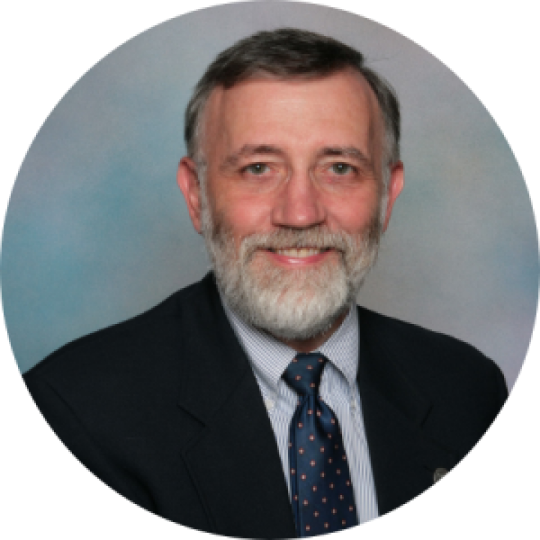 Meet Your Doctor
John A. Waters, M.D., established Complete Eye Care on the premise that he would dramatically improve the patient-physician relationship and create a more personalized form of healthcare. He has devoted his career to patient advocacy in the insurance maze and has sought to educate patients not only about their health but on their healthcare choices. In addition, he has ensured that he and his staff are trained in the best cultural competence and health literacy practices in order to tailor eye care to meet individual patient needs.
Let Us Help!
We are here to help! To make an appointment simply fill out this form and someone will contact you shortly to find a day and time that works well for your schedule.
Rather Talk To Someone Now?
You can call us at 810-732-2272 8 a.m. to 5 p.m. Monday through Thursday.